Skin Care
Skin care
For the perfect skin you need to understand the type of skin you have. From there you can choose any skin care products, read more.
See the full range of skin care products here.
Sun Tan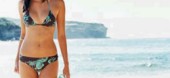 Sun tan lotion
Sun tan protection is now known to be an essential part of every day life as well as your holiday. A good sun tan lotion is required to protect your skin at all times, see more.
Fake tan
Self tan, no need for the tanning booth. These self tanning lotions are easy to use and give convincing results, read more.
Anti aging

Anti aging, anti wrinkle, age defying, it has many names but one purpose to make you look younger. Read more.
Products are available from the leading brands such as Dermalogica, Skin doctors, Murad or see all of the age defying products.

Modern skin care has produced some fantastic products. The latest range offers sun protection, self tan, anti-aging and problem skin solutions.
If the huge range of skin care and anti-aging products available is all a little confusion then these advice pages may help, read more.