Hair Straighteners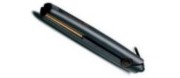 GHD straighteners
The ghd straighteners has changed hair care for good. gone are the days of fizzy out of control hair.
The GHD brand has changed peoples thinking about straight hair. Once the perm was the way to disguise the fact you could not get your hair the way you wanted it. Now with ceramic technogoly the hair straightener has come of age.
read more
Hair Care
Hair care kits
These hair care kits provide the correct balance to revive, treat and nurish your hair.
read more
Hair treatment
More than just a shampoo or conditioner, hair treatment products work harder to give you the results you really want.
read more
Specialized hair care

Now with more and more specialized hair care products you are sure to find one to suit you. Are you looking for anti-frizz, strenghtening or detangling?

You can shop by brand, we have every thing from American Crew through to Wella with everything in between.
See the full range of hair care products from GHD, Tigi Bedhead, Redken, Paul Mitchell and many more.
Today's hair care products can bring salon results to you at a fraction of the cost. They can also help to make any salon treatment last longer.
It is said that your hair is your beauty, so let the beauty of your hair shin through.