men
Skin Care
Mens skin care
For the perfect skin you need to start with clean skin. Facial cleansers can freshen up and revive tired looking skin, read more.
See the full range of mens skin care products here.
Hair care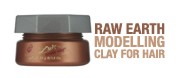 Male hair care
With so many male hair care products on the market today the problem is where to start, read more. The full range of gent hair styling products can be found here.
Sporty?
Enjoy sports and remain well groomed and fighting fit with a range of muscle rubs, soaks and high performance deodorants, read more.
Shaving

Shaving need never be a chore again with these top brand professional shaving products. They are designed to offer skin care and give you the closest of shaves, read more.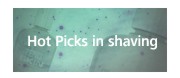 Products are available from the leading brands such as Joe Grooming, Lock, Stock & Barrel, American Crew and Men-U or see all of the male shaving products.